Working on an EU-server, with a bit more functions than just the mod.. So if anyone except Hani and Chip as they are locked to switch, are capable with sourcepawn, and want to help out, I would be really happy :)/>
A little explaining on the other functions;
A web-system where you can gear your character. The backend on this is nearly done, also worked a little on the frontend, here is the result: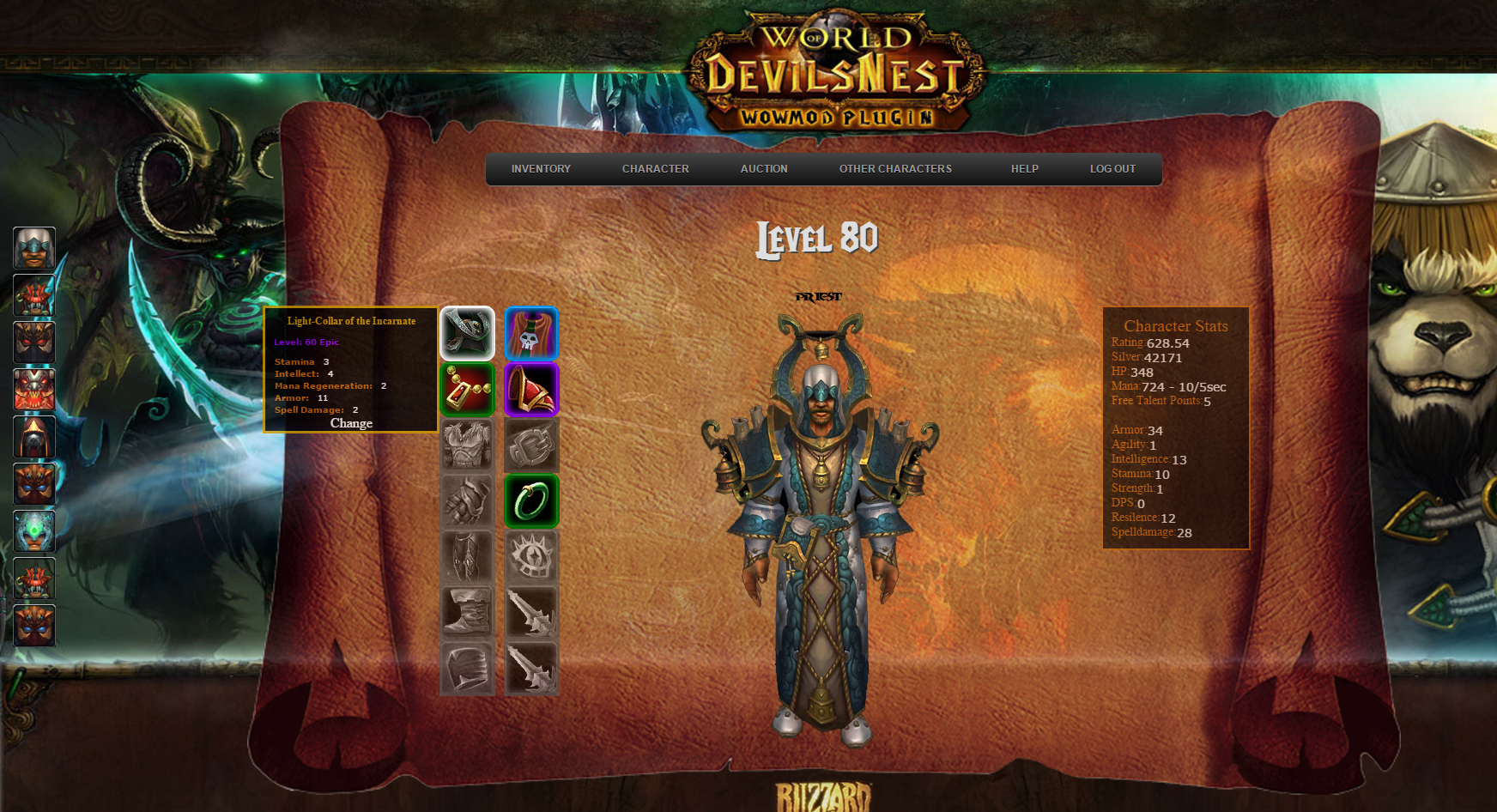 When you hover gear on the left side, it shows the gear information. (If any gear equipped in the slot). Also gonna be a button on the hover information where you can change the gear in the slot. It will then show the gear in your inventory that is for that gear slot, class and if you have high enough level... So it will be a lot easier working building the character.
Huge plans for the future on this function, so its gonna be able to do a lot more. It is directly connected with the wowmod database, so it does make the changes on the server.
So if you are interrested into helping me out with the mod itself, with bugfixes etc, please contact me :)/> So I can concentrate my work on that web-system, and you concentrate your work on the mod.
I am also not very known with the sourcepawn language.. so if I am to be working on the mod, its gonna take a while to learn it.
Edit: The server is actually running with the mod. But bugs needs fixing.